Weekend in Tokyo (1962) watch online (quality HD 720p)
Date: 23.01.2018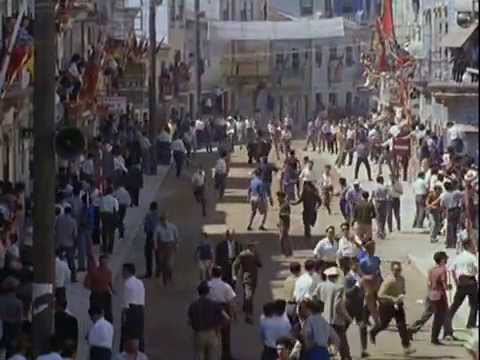 We offer you to watch the movie Weekend in Tokyo (1962), which you can enjoy in the arms of a loved one. This film is in HD quality. Less words, more movies! Watch and enjoy!
I can not believe that this semester is almost over. I feel like it just started a few weeks ago. These past two weeks have been great and I believe this week I will be going to Kyoto to see All of the tree foliage! I will make sure to take plenty of pictures and post them on my blog. Two weeks ago, I decided to go to Tokyo for the weekend via Peach airlines. For those of you that are thinking of studying abroad at Kansai Gaidai or are just planning a trip to come a visit Japan, I recommend looking into Peach Airlines.
Traveling through Japan can be pretty expensive, especially if you plan on taking bullet trains.
Jill Jones - Wikipedia
However, fear not, Peach airlines can get you from Osaka to Tokyo for dollars. There is also a Yakobus night bus that is around the same price.
I left from Osaka around 12 pm on Friday afternoon and arrived in Tokyo around 1: This time I was traveling lightly, only my backpack. From Tokyo, I got on a train and went to Asakusa which is a very famous place in Tokyo. At the Asakusa station, I met one of my Japanese friends and from there, we went to drop my bag off at the hotel.
After stowing my bag at the hotel, we went out to a restaurant and had some lunch and chatted for a while.
We decided to go out and wander about Asakusa after we left the restaurant. Around 5 pm, we met up with two people, one of which attends Todai the hardest college to get accepted into in Japan. It was my first time meeting him but I have met his girlfriend two times before. I talked with him for a long time about school, life, etc. He was very outgoing and I found out toward the end of the night that he spoke almost fluent English.
His girlfriend took us to a really good and cheap restaurant that night. We talked for about an hour before deciding to go and buy some sweets from a bakery. We all took a few pictures together before going our separate ways for the night.
I made my way back to the hotel. After taking a shower, I turned on the TV for a while and watched the Japanese variety shows until I became tired. The next morning, I made plans to go to my friends college cultural festival.
We arrived at the school around 1 pm and went around visiting all of the booths that were set up. There was such a wide variety of foods that the students were selling. Many of the college clubs had exhibitions set up inside the school buildings.
Article expired | The Japan Times
After visiting like of these, I became pretty worn out. Around 5 pm, I met up with a group of friends and we decided to go out to a Izakaya think of a sports bar…without the sports restaurant.
It has been almost 8 months since I have seen my friends and everyone was so impressed with my Japanese. I actually have not been able to tell that if my Japanese had been improving for a few months now. I feel like I am not improving much but other people always are saying that I have improved a lot. We literally sat at that all you can drink restaurant for 3 hours and just had a great time talking. I was terrified to see the final bill because everyone ordered so much alcohol and food.
She was so cheerful and kept bring us different foods she was making. Everyone was like…is this the right bill? The owner was just smiling the whole time and saying that is all it is! After we paid, we left and began walking to the station when one of our group members stopped and made a suggestion of what we should do next.
North Korea accuses Trump of declaring war - CNNPolitics
This time I was talking to a girl named Shoko who studied in the United States last year. Finally, around 10 pm we decided to finally call it a night and head back. We all took some pictures at the station before parting ways. I was really happy to see all of them again but at the same time I felt sad because I knew this would be my last time to meet them while I was in Japan. My last day in Tokyo consisted of going to Yokohama, my favorite city in Japan.
Unfortunately, I would not be able to see the night view this time because my flight was leaving around 3: At Yokohama station, 10 am, I met with two friends and one other person I had not met before. The guy who I had never met before turned out to be a really nice person and we quickly became friends. We went to a restaurant near the Harbor. Out of all of the restaurants I have been to in Tokyo, this was by far my favorite because of the atmosphere.
It also seemed to be an extremely popular restaurant. My time was limited on this day because I needed to travel back to the airport to catch my flight. After leaving the restaurant, we went outside and took some pictures at various locations before going back to the station.
When we finally arrived at the station, I was kind of panicking. It takes around 45 minutes from that station to the airport…the current time was 2: I pretty much ran everywhere from here on out. When I finally arrived at the airport, my flight was leaving in 13 minutes. I ran up to the information desk and asked them where I needed to go to find my terminal. After getting the information, I quickly ran to where I was supposed to check in but the check in line was massive.
At this point I almost gave up because I had a whole 9 minutes before my flight left and I still had not gone through security. I ran up to an airport employee and tried explaining my situation to her in Japanese as fast as I could. She took my ticket and my credit card and dashed to one of the counters and started working on the computer. She was back within 2 minutes and brought me to the security check in. Long story short, I made my flight thanks to the help of that Japanese staff member.
I arrived back in Osaka around 5 pm and returned to my homestay house. I had a great time in Tokyo and am looking forward to going back the next time I come and visit Japan!
Other than the trip to Tokyo, I have not been doing much besides studying and doing homework. I just gave a 50 minute presentation in my Japanese class last Friday. I think it went really well but I am very glad that is over!
I am pretty terrified about taking that test. I hope everyone is having a great semester back at USF and look forward to seeing you all when I return.